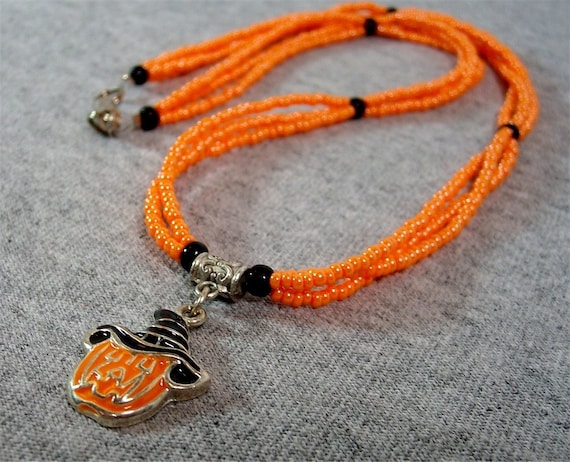 necklace by simplyraevyn - sorry, i couldn't resist using it because it's so darned cute

Autumn is upon us, the kids are back at school and the leaves are changing! So… it's time for another design challenge! This month's challenge is "PUMPKIN PATCH", as chosen by the last winner, jaxxcandles! As always, we leave the interpretation of the theme up to you – there are no limits!

the rules are simple:

- entries will be accepted until october 18th, 2011 at 5pm EST (that's etsy time)

- only one entry per individual (you can only submit one entry even if you have multiple shops)

- all entries MUST be handmade and listed for sale/trade in your Etsy shop. (no supplies or destash please!)

- all entries must reflect in some way the current theme "PUMPKIN PATCH"

- tag your item with this month's challenge tag "tradeoct11" so that people can find your item!

- when you're ready to enter, CONVO muffintopdesigns with the LISTING ID# only of your entry (it's the number that you use when you make treasuries). it's located on the actual listing page below the listing date and above the number of views your item has had. we will be making treasuries with the entries and posting the widgets on the blog so everyone can check everything out (and maybe end up on the front page?)

Feel free to promote the challenge - and yourself! - via facebook, twitter, etsy, your blog or hot air balloon! the voting will start on october 20th and go till the 25th!

thanks to you all – especially the lovely jaxxcandles for choosing this theme! and as always - TRADE ON!

xoxoox muffin & raevyn & the tradeaholics' leader team!