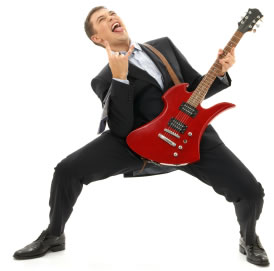 you asked, we delivered!
Welcome to our first ever monthly design challenge. As the Tradeaholics team evolves and more people join, we have decided one great way to get to know one another – and the fantastic things we make - is through a monthly design challenge.
The rules are simple.
Only one entry per shop per month please.
The item must follow our monthly challenge theme, chosen by the past month's winner.
Challenge entry days will be opened through the 16th of each month.
Voting will take place from 17-25 of each month and the winner will be announced on the Tradeaholics blog with a shop feature on the 27th of each month.
Your challenge entry does NOT have to be an item for trade in your store, simply something handmade you have listed in your store. There's no trading involved in this challenge (of course, unless you want to.)
This month's design challenge is "Rock on!" Show us your Rock N' Roll themed item for sale in your store. Entries will be accepted through Jan. 16 and voting will take place Jan. 17-25 on the Tradeaholics' blog (
http://etsytradeaholics.blogspot.com/
). Show off your items via Etsy with the team challenge tag "tradeonjan10" without those pesky ". (If you don't tag your challenge item correctly, it will not be included in the voting. Tags will change monthly.)
So, to recap:
Challenge theme: Rock on
Challenge tag: tradeonjan10
Get to showing us those awesome Rock N' Roll items team! And if you have any questions, please convo muffintopdesigns, raevyn77 or thegirlyplace via etsy!